Bankruptcy is more common than many people think. Every year, more than half a million people file for bankruptcy in the United States. Most cases are the result of financial hardship, job loss, and medical bills—not because of reckless spending.
If you are considering bankruptcy, know that you are not alone. There are hundreds of thousands of people across the country dealing with similar situations. Bankruptcy can affect anyone, no matter their age, income, sex, or marital status.
I'm committed to constant improvement of our knowledge, processes, customer service, and business practices. We're always improving every single day. And I can tell that our clients really appreciate the level of excellence we commit ourselves to with every single case.
Experience You Can Trust
Fortunately, there are ways to unburden yourself from crippling financial debt. Knoxville Bankruptcy Attorney have helped countless people across the greater Knoxville metro area get back on their feet again—giving them the opportunity to get on with their lives with a clean slate.
Our bankruptcy attorneys will be your strongest advocates. Not only will we fight for your rights in the courtroom, but we will also ensure you get the most favorable terms possible when it comes to consolidation or debt repayment plans. That is why more than 70 percent of bankruptcy claimants choose to retain an attorney for their case.
Plus, we clarifyall of the intricacies and legal jargon of bankruptcy proceedings, so you can understand what is happening as it happens. Our attorneys will be with you every step of the way to ensure you are confident in each decision you make.
Areas of Practice

Knoxville Bankruptcy Attorney have solved finance-related problems of all sizes for years. Whether you are a small business or a consumer, we will make sure your best interests are represented in the courtroom and at negotiations. Our attorneys specialize in these areas:
Knoxville Bankruptcy Attorney Holds the Highest Rankings from Organizations that Matter Most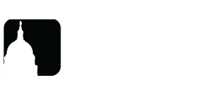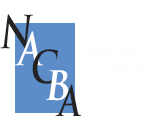 CREDIT CARD DEBT
The allure of minimum payments combined with the trap of high-interest rates might leave you crippled with credit card debt. To make matters worse, if you miss even one payment, creditors and debt collectors can come after you and demand immediate compensation. Put an end to the harassment with the help of a credit card debt attorney.
Our priority is to stop the harassing phone calls, emails, and other forms of contact that you receive daily. Then, we will work with you to best manage your debt. That can include a range of options including consolidation, lump sum payments, and bankruptcy.

CREDITOR HARRASSMENT
Are you getting phone calls from creditors at the crack of dawn or late at night? Are they unrelenting in their harassment and use of verbal abuse? Don't stand for it any longer. You have legally protected rights that can stop all forms of creditor harassment immediately.
Creditors and debt collectors must follow the Fair Debt Collections Practices Act and Telephone Consumer Protection Act. Even if you do owe money, there are guidelines they must follow, which minimize harassment. When creditors and debt collectors violate these guidelines, you are in the right to take action against them, and you may end up with compensation in the process.

MEDICAL EXPENSES
Medical expenses are, unfortunately, the most common reason Americans file for bankruptcy. Hundreds of thousands of people cannot pay their medical fees, and the troubles are not getting any easier as health care costs continue to rise. You do have legal means to relieve yourself of your medical bill burden, though.
Instead of endlessly trying to pay off these debts, consider alternatives such as bankruptcy. The financial bleeding will stop immediately, and your debt will be gone. That way, you can get the breathing room you need to focus on the things that truly matter in life.

WAGE GARNISHMENT
Your income allows you to provide for your loved ones. This quickly becomes difficult to do when you are losing money from your paycheck before you can even see it. Take back control of your finances and put an end to wage garnishment today.
Even taking the simple action of an automatic stay can make an enormous difference for your finances. The automatic stay prevents any further garnishment or wage collection in the immediate future. Plus, you may be able to recoup garnished wages from the previous three months.

FORECLOSURE
Your home is the single most significant investment you will make in your life. It is where you spend most of your day, host parties, and raise your kids. Facing the risk of having that taken away from you can be devastating.
Even if you have received a foreclosure notice, it is still not too late. Our attorneys can stop the foreclosure proceedings and save your home. Plus, we will protect your credit record, defend you against tax obligations, and minimize your total unsecured debt.
Bankruptcy is the start of your new financial future. We're not in the business of repeat customers.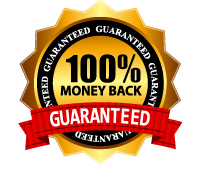 Knoxville Bankruptcy Attorney 100% MONEY-BACK GUARANTEE
100% of your money will be returned to you if an error on our part causes the court to decline your bankruptcy filing. This includes your filing fee.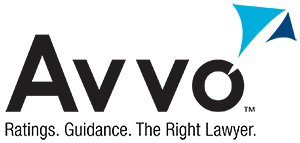 "At the end of every seven years you must cancel debts. This is how it is to be done: Every creditor shall cancel the loan he has made to his fellow Israelite. He shall not require payment from his fellow Israelite or brother, because the Lord's time for cancelling debts has been proclaimed."
— DEUTERONOMY, 15:1-2
Professionalism. Knoxville Bankruptcy Attorney handled my bankrupcy case, and did an excellant job! Everything ran smoothly. I was afraid of what would happen in court, but Charles team represented me and provided adequate guidence and encouragement. I am now on more solid financial footing and able to build a better financial base with confidence.
— DIANNE
Awesome Attorney! I was in a huge bind. I had one day and they were coming to seize property. Charles took my call and saw me in a matter of hours. He filed an emergency bankruptcy and put an end to it. The process was fast and simple. Could not have been more pleased.
— JERRY
Great firm! Quick answers & true professionalism. We went to this firm during one of the lowest times of our lives. We felt like losers and idiots. The attorney was very professional, nonjudgmental, and reassuring. He quickly evaluated our situation, and advised us of our legal rights. I didn't believe the outcome could be good for us. We went to court and everything he advised us of was true. I would not hesitate to recommend this law firm to anyone in need.
— DAVID
Tennessee Bankruptcy Attorneys
We're On Your Side When You Need It Most
BANKRUPTCY LAWYERS SERVING Knoxville, Tennessee and surrounding areas
Are you overwhelmed with debt because of an illness, divorce, accident, loss of work or overtime, poor financial planning, or the state of the economy? Each year more than 1,000,000 people file with a bankruptcy lawyer. The majority are hardworking people who would pay all of their bills if they were able. The sudden loss of a job, unexpected medical bills, a divorce, or a natural disaster can quickly wipe-out a life's savings. Our Bankruptcy specialist lawyers in Knoxville and Flint are ready to help. For many, bankruptcy provides a financial second chance. Whether it's a Chapter 7 or Chapter 13 Bankruptcy, debt consolidation or fighting back against bill collector harassment, you'll receive patient, positive and comprehensive advice. The most important thing for you to know is that there are options, and that no situation is hopeless. Our Tennessee bankruptcy law firm is in the business of helping you get back on track.
CHAPTER 7 BANKRUPTCY
Chapter 7 bankruptcy is one of the most common ways to resolve overwhelming debt. This process allows for the liquidation of assets and possessions in exchange for the discharge of many different types of debts. More than 60 percent of bankruptcy cases are Chapter 7.
Chapter 7 typically takes between three and four months to resolve, and in a majority of cases, occurs without the debtor having to forfeit assets; this means the person that filed can keep their belongings. Chapter 7 makes sense for people without many assets, debt that is greater than 40 percent of their income, and dischargeable debts.
CHAPTER 13 BANKRUPTCY
Chapter 13 is the second most common type of bankruptcy, making up roughly
30 percent of cases. During the procedure, filers develop a repayment plan to their creditors to pay off their debts. The repayment process features monthly installments and typically takes three to five years to complete.
Chapter 13 also allows you to hold on to all of your assets. That includes everything—including your home,vehicles, and household valuables. This method is more appealing if you do have equity built up or particular possessions you want to keep.
FORECLOSURE ASSISTANCE
Burying your head in the sand will not stop foreclosure proceedings. Ignoring the notices and being unavailable may cause the bank to move more quickly. You don't have to live in your current state of worry and fear. Make the choice to take control of your financial situation by contacting the Knoxville bankruptcy attorneys at Knoxville Bankruptcy Attorney.
STOP CAR REPOSSESSION
Repossession laws differ across the country. State laws dictate how a repossession is handled in Tennessee. Knoxville area residents facing repossession of a car need to understand what the law is and what protections may exist for them. Filing bankruptcy can stop repossession and help you pay off the debt owed on your car note. If you are under threat of repossession in the Knoxville area let the bankruptcy attorneys at Knoxville Bankruptcy Attorney help.
MEDICAL DEBT
Bad things can happen to good people. An unexpected medical crisis can cost you thousands of dollars. Being out of work with not enough insurance to cover your expenses can cause your debts to spiral out of control quickly. Your recovery shouldn't be hampered by debt collectors calling. Find out how bankruptcy can help you clear your medical debts. Let the Knoxville bankruptcy attorneys at Knoxville Bankruptcy Attorney help you through these hard times.
VEHICLE REPOSSESSION
Your car is a vital part of everyday life. Whether you use it for getting to and from work, going to get groceries, or transporting the kids to soccer practice, you need the ability to drive when and wherever you want. When repossession threatens to take your vehicle away, you have the ability to put an end to it.
There are a variety of legal options at your disposal to maintain ownership of your car. Even if you have outstanding debt, we can work with creditors and debt collectors to ensure you still have a vehicle to drive. That way you can streamline your repayment without missing a beat.
TAX FORGIVENESS
It is possible to get rid of unpaid tax debt as well as the associated interest and penalties. The IRS is usually open to working with people to help them repay what they owe. Having an attorney at your side will ensure you get the most favorable terms and scheduling possible, even if your taxes are not forgiven in full.
Three factors must be met to qualify for tax forgiveness. Your debt must be three years old, the IRS must have assessed the debt in the last six months, and the debt must be on file for at least two years. Depending on these circumstances, you can file for Chapter 7, 11, or 13 bankruptcy.
Get the Fresh Start You Need Today
The time is now for you to get out from under that mountain of debt. Bankruptcy can be the ideal financial tool to ensure you get the best chance at future prosperity. All you need is the sound legal wisdom of Knoxville Bankruptcy Attorneys.
Since opening our firm, we have made a name for ourselves as Knoxville's preeminent bankruptcy attorneys. We pride ourselves on providing high-quality legal services for consumers and small businesses, along with unparalleled levels of expertise. This combination of skill and experience is why we are confident that we can remedy whatever financial problems you have.
You don't have to go through this journey alone. Our team will be at your side through every step of the process to advocate for your rights and represent your interests.
[gravityform id=2 title=false description=false ajax=true tabindex=49]