Medical bills can be overwhelming and unexpected. A burdensome medical procedure can level you and your loved ones in financial limbo, even if you are currently well-off. Many people try to pay off these expenses with their credit cards, but can never seem to make a dent in the principal amount owed.
Part of this problem lays in the expensive,mystifying world of hospital and clinic practices. The cost of medication, rehab, equipment, and procedures can be astronomical, especially if you are uninsured. Plus, it is often unclear how much anything will cost until you receive the bill days or weeks later.
Stop putting off medical expenses that only cripple your financial well-being. When you want an effective and efficient solution, you need a medical expenses attorney on your side. An attorney can provide the guidance and expertise you need to smoothly navigate the legal process and get out from underneath that mountain of debt.
Steps to Resolve Unpaid Medical Expenses
Understanding what your options are is vital when it comes to addressing unpaid medical bills. While every case is unique, there are a couple of essential steps you can take to position yourself for the road ahead:
Checking to see how much of the bill you have to pay
Recognizing when the payment is due
Verifying the amount billed is correct
Never settling a payment negotiation until you are happy with the total
Having every statement and agreement in writing
Once you have confirmed the validity of the collection amount, it is time to pay off the total. The most common method is with a payment that you negotiate on favorable terms. That way you can have monthly installments you can afford, and you won't damage your future credit score.
Other options include an income-driven hardship plan and a medical bill advocate. Both scenarios involve reducing the amount you owe to the hospital or clinic so you can have maximum financial flexibility. You can find medical bill advocates through Medical Billing Advocates for America, and the income-driven hardship plan is for people eligible through Medicaid.
Chapter 7 Bankruptcy to Resolve Medical Expenses
Chapter 7 bankruptcy is the most typical type of bankruptcy; it is also the simplest. In Chapter 7 bankruptcy, the court appoints a trustee that sells the assets of the person in debt.
An exemption can be used to cover some assets, which typically protects necessities the debtor must have to maintain a minimum standard of living. Once the available assets are sold, the medical expense collectors receive all of the proceeds from the sales, and the debtor is no longer obligated to pay the medical debt.
Of course, you have to be eligible for Chapter 7 bankruptcy, which involves passing the means test. If you qualify, a medical bill-free future may be on your horizon.
Chapter 13 Bankruptcy to Resolve Medical Expenses
Another way to get out of medical debt is to file for Chapter 13 bankruptcy. This process involves a repayment plan that allows the debtor to make up for late or missed bills. One of the significant differences between Chapter 7 and Chapter 13 is that, with Chapter 13, the debtors get to stay in control of his or her assets during the entire period of the process, unlike with the former.
In Chapter 13, the person in debt proposes a payment plan. This plan will lay out how much the debtor pays the trustee as well as creditors. Confirmations tests within the bankruptcy laws determine how frequently payment occurs. Overall, the plan is flexible, and if the person in debt no longer needs protection, they can dismiss it, or have it converted into Chapter 7 bankruptcy if payments are unsuccessful.
Learn More About Foreclosure
When considering their options for getting out of medical expenses, too many people dismiss bankruptcy. The truth is that, for most people, bankruptcy is one of the most immediate and effective options possible. Understand how options like Chapter 7 and Chapter 13 Bankruptcy can relieve you of cumbersome medical bills by contacting Knoxville Bankruptcy Attorney at 865-276-8109 today.
When you schedule a consultation with us, we will take the time to understand your situation, so that we can find the best course of action for you. We pride ourselves on unparalleled experience and expertise when it comes to medical law, so you can rest assured you're in good hands when you sit down with us. Discover why so many people recommend us time and time again for all their legal representation needs in Knoxville, TN.
Knoxville Bankruptcy Attorney Holds the Highest Rankings from Organizations that Matter Most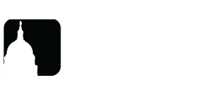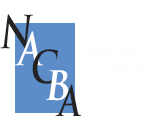 [gravityform id=2 title=false description=false ajax=true tabindex=49]