Dealing with debt is hard enough—and having creditors hound you for money doesn't make your life any easier. Creditor harassment can be frustrating and stressful for people saddled with debt.
Fortunately, there are ways to protect yourself against the barrage of intimidation and bullying. The Fair Debt Collection Practices Act is a federal law that limits the actions a debt collector can take on behalf of a creditor. This law includes provisions that cap the number of times creditors can contact you as well as what times of day they can call.
Make sure debt collectors are not violating your rights by reaching out to a creditor harassment attorney. While you focus on your financial obligations, they will advocate for your best interests in the courtroom. That way, you can return to having peace of mind sooner rather than later.
Know Your Rights When Dealing with Creditors
There are state and federal laws that protect you from harassing debt collection tactics no matter where you live in the United States, and there are specific procedures collectors must follow to remain in compliance. If they violate these protocols, you have a chance to eliminate the harassment and earn compensation in the process.
The Fair Debt Collection Practices Act is the most well-known federal law detailing what collectors can and cannot do. The Federal Trade Commission and Consumer Financial Protection Bureau also have information online about debt collections practices. You can even contact the Knox County District Attorney General for specific state protections.
Understanding your rights is a fundamental part of dealing with harassing creditors. Being able to recognize and document any potential violations of procedures will go a long way toward winning your case. There are many built-in protections under federal law, so take note if creditors take any of the following actions:
Being evicted from your home
Add additional collections charges
Call you before 8 a.m. or after 9 p.m.
Call your friends, family, or employer
Call you on a number that you did not give them
Call you at work after you have told them not to
Use profanity or threatening language
Demand you pay an inaccurate amount
Try to collect payments that are not due
Lying about information regarding your debt
Discuss your financial information with an unauthorized third party
Misrepresent themselves by pretending to be someone other than a creditor or debt collector
Actions to Stop Creditor Harassment
The first step to ending harassment is to know your rights. From there, the key is to know and use strategies to minimize abuse. Having an attorney walk you through these options can make a significant difference in streamlining the process.
• Make a Record of Everything : Having well-documented evidence is the basis of any strong case. Getting written, video, or audio evidence to back up your claims will make a world of difference when it comes to presenting your case in court. Make sure you get the collector's name, number, company, and time of calls, and save it in a secure location.
• Verify the Amount of Debt : If you dispute a collection, the collector must stop everything and verify the debt in five days or fewer. Verification is a powerful tool because it will provide you at the very least with valuable information. For instance, you will know the amount of debt, and to whom the debt is owed.
• Tell a Creditor to Stop Contacting You : Yes, this is possible. Telling a creditor to stop calling you can provide relief. It is important to note, however, that this is only a temporary solution, as the collector will likely hand your account over to a lawyer as part of a lawsuit.
Learn More About Creditor Harassment
Don't let debt collectors or creditors ruin your life with unrelenting harassment. There are rights to protect you, and it is vital that the legal system recognizes them. Knoxville Bankruptcy Attorney won't stand for harassment and will make sure you get the legal counsel and solutions you need to return your life to normal.
Our team of attorneys is here to fight for your best interests. We understand how unmanageable and isolatingbeing in debt can be, and will eradicate unnecessary harassment on your behalf. Thanks to decades of combined experience and a proven track record of success, we are confident we can end your creditor problems.
Get the full professional support of Knoxville Bankruptcy Attorney on your side today. When you work with us, you are guaranteed to have our undivided attention and resources at your disposal, so you can feel confident about whatever solutions you choose. Call us now at 865-276-8109 to schedule an appointment with one of our Knoxville, TN, attorneys.
Knoxville Bankruptcy Attorney Holds the Highest Rankings from Organizations that Matter Most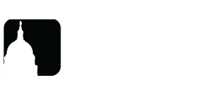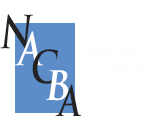 [gravityform id=2 title=false description=false ajax=true tabindex=49]